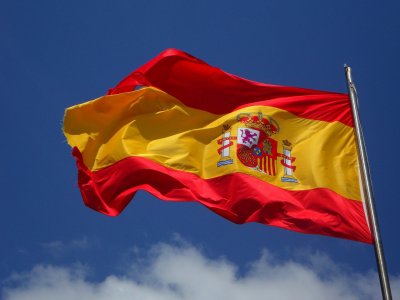 Professional Spanish to Polish translations
Our Polish translation agency translates: agreements, legal acts, company law, notarial deeds, constitutional documents, powers of attorney, financial statements, business correspondence, business plans, birth certificates, marriage certificates, death certificates, wills, documents necessary to register vehicles, school certificates, diplomas, student's books, academic transcripts, documents necessary to work abroad (certificates issued by the Polish Chamber of Physicians and Dentists, qualifications, course certificates, etc.), etc.
MTR Translate Agency offers certified translations
If, however, a document is to be used to perform an official act, e.g. registering a car, we provide certified translation carried out by a sworn translator in Warsaw. Our translations are accepted by all institutions.
The best Spanish to Polish Translators
We offer the following types of translation:
translation on Spanish,
translation from Spanish,
regular translation,
Professional translation services with certified translators
Do you want translate document from Spanish to Polish (in format like: PDF, Excel, PowerPoint, Word etc.)? For us it is no problem. Our certified Polish translation agency offers translations from many languages. Whether you need a Polish translation for business or in other issue, please ask for a free translation quote.
Translator in Poland - some of the translators:
---
Michał C.
Professional Spanish translator (ES-PL, PL-ES).
Education: PhD student at the Faculty of Philology, A. Mickiewicz University.
Specialisations: translation of blog texts, localisation and SEO translations, translation of advertising texts, marketing translations, translation of Polish-Spanish or Spanish-Polish websites, brochures; translation of Spanish documents: Spanish contracts, invoices, offers into Spanish, presentations; family documents: official documents.
---
Julia L.
Provides Polish-Spanish and Spanish-Polish translations in Warsaw. Sworn translator of Spanish in Warsaw since 2004.
Education: a graduate of the University of Silesia; postgraduate studies: professional Spanish translation services.
Specialisations: translation of legal texts: commercial agreements, contracts, statements, resolutions, statutes, powers of attorney, apostille in Spanish, Spanish notarial documents, insurance texts; translation of marketing texts and financial documents, Spanish matriculation documents (archival into Polish).
---
Magdalena G.
Polish-Spanish and Spanish-Polish translations in Warsaw (PL-ES, ES-PL).
Education: a graduate in Philology at Adam Mickiewicz University in Poznan.
Specialisations: translation of birth certificates, marriage certificates, death certificates; translation of criminal record certificates from Polish into Spanish; translation of school certificates, supplements; translation of Spanish court sentences.
---
---
REVIEWS
"I hereby certify that for many years we have been cooperating with MTR Translation Agency in Poland in the area of the regular and certified translations in Warsaw in the Spanish language. Cooperation with the Polish MTR translation agency has been exemplary. The agency provided translation services in a professional and timely manner, demonstrating great commitment and care for high quality of translations. I have a positive opinion on cooperation with MTR Translation Agency in Warsaw."
Marcin Ośmiałowski, Deputy Director of Advertising, Fratria sp. z o.o.
---
"We hereby certify that MTR Translation Agency provides sworn translation services in English and Spanish for ICT Poland. In our view, the translation services are of a high level. The company delivered Spanish translations in a timely manner while maintaining a high quality of translations. In the future, we look forward to the future, equally successful cooperation with Polish translators at MTR Translation Agency. We assure you of the high quality of the recommended translation services."
Michał Wrembel, General Director, ICT Poland Sp. z o.o.
---
"With full responsibility, I recommend MTR Translation Agency as a reliable and professional partner with regards to translations. MTR Translation Agency from Poland performs the undertaken Polish - Spanish and Spanish - Polish translations with absolute commitment. The friendly and welcoming attitude of the personnel towards the requirements of clients encourages to continue the cooperation. Therefore, I can recommend MTR Translation Agency in Poland as a professional and trustworthy partner."
Marcin Dudziak, the Owner, Marcin Dudziak Agencja Reklamy MTW
---