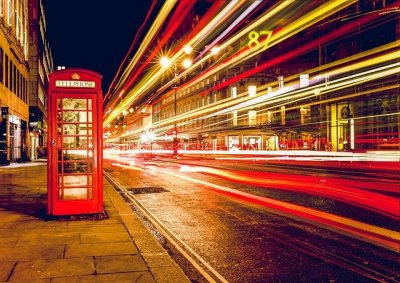 Translation services from Polish and into Polish
We translate the documents: agreements, legal acts, company law, notarial deeds, constitutional documents, powers of attorney, financial statements, business correspondence, business plans, birth certificates, marriage certificates, death certificates, wills, documents necessary to register vehicles, school certificates, diplomas, student's books, academic transcripts, documents necessary to work abroad (certificates issued by the Polish Chamber of Physicians and Dentists, qualifications, course certificates, etc.), etc.
Why choose Polish Translation Agency MTR?
Our Polish translation agency will help you with certified and regular translation. Contact us: e-mail: biuro|mtr24.pl| |office|mtr24.pl
We can take care of all of your translation needs and provide high quality Polish translations. Flexibility, timeliness and professional service are the key advantages of Translation Agency MTR.
We offer the following types of translation:
translation into English,
translation from English,
regular translation,
Polish translation agency and over 100 language pairs.
Translator in Poland - some of the translators:
---
Kamila J.
Specialises in: translation of tender documents; sworn translator in Warsaw since 2004.
Education: a graduate in English Philology at the A. Mickiewicz University.
Specialisations: business translations (marketing translations, localisation and SEO translations, business correspondence, HR documents, recruitment documents), medicine and cosmetology, aesthetic medicine (healthy nutrition, beauty salon offers, cosmetics descriptions, drug descriptions, translation of medical products into Polish, beauty salon websites), gastronomy (translation of restaurant menus, recipes, blog texts and food packaging, translation of food labels into Polish and English).
---
Matthew L.
Professional translations of Polish, legal certificated translation services.
Education: Master of Law degree at the University of Warsaw.
Specialisations: translation of notarial deeds, interpreting at notary's office; translation of documents in Warsaw: official documents of the civil status (birth certificate, marriage certificate, death certificate), documents and materials related to business activity (CEIDG, KRS); business correspondence; translation of master's thesis, thesis, translation of scientific article; documents related to civil matters.
---
Jacek A.
Years of experience as a Polish-English and English-Polish translator.
Education: English Philology - translation programme (University of Silesia).
Specialisations: translation of draft agreements, e-mail correspondence, RFPs translation, certificates, attestations, market expert reports, financial analyses, translation of business plans, translation of investment schedules, translation of conference and training materials, translation of commercial offers, translation of catalogues, brochures, folders, flyers, translation of food labels.
---
---
REVIEWS
"We can recommend MTR Translation Agency in Poland as a company specialising in professional translation services. MTR Translation Agency has delivered legal translations into Polish and English and tender documents into English, German, French, Italian, Spanish and Chinese for us. The translations were done in professional and timely manner. We are still in cooperation with the Polish MTR Translation Agency. We can recommend the Polish translation services of this agency with great confidence."
Waldemar Kaźmierczak, Marketing Manager, UNIMEBEL Fabryka Mebli
---
"In cooperation with our company, MTR Translation Agency in Poland provides business translations and technical translations into Polish. Services include translations from Polish into English and French. We are fully satisfied with the high quality of translations and the level of professionalism of Polish translators. During our cooperation, the Polish technical translation agency proved to be reliable, available and fully professional. Translations were done on time, as agreed and to a high standard. All sworn translations in Warsaw were carried out with a high level of professionalism."
Urszula Jędrusińska, Vice President of the Management Board, POL-ITAL Sp. z o.o.
---
"MTR Translation Agency in Poland has been providing translations services for CSF Poland for years. Our long-term cooperation with the Polish language translators confirms that they are a reliable partner in providing translation services. High-quality translations and professional customer service equal timely delivery of orders while maintaining their high quality. Translations are carried out reliably and in accordance with the arrangements, therefore we can recommend Polish language translation services of MTR Translation Agency."
Grzegorz Jaroszewski, General Manager, CSF Poland Sp. z o.o.
---