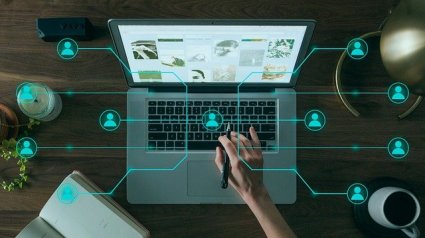 Professional specialised translations in Poland
Looking for translation specialists? Translation Agency MTR is a perfect choice. We've been present on the translation market since 2010.
What are specialised translations?
Specialised translation refers to the translation of documents whose text is specialised. They include highly complex documents requiring additional knowledge from the translator. They often feature specialised and difficult vocabulary. Apart from the language and translation skills themselves, translators of specialised texts must possess additional and in-depth knowledge of a given field. These types of documents are time-consuming and require additional work from the translator. If you need specialised translation (Polish-English translation, English-Polish translation, Polish-German translation, German-Polish translation, French-Polish translation), contact us.
Specialised translations - trust professionals - Translation Agency MTR
Our Polish translation agency offers professional legal certified translation services in more than 50 different languages. You are always sure, that all of our translations are legally certified and confidential.
Our sworn translator in Warsaw is always an expert native linguists.
Polish translator in Poland - some of the translators:
---
Agnieszka M.
Translator of Italian and French. Sworn translator of French since 2011.
Education: a graduate in Roman Philology, Italian specialisation, at the University of Łódź.
Specialisations: food industry - translations of food labels; construction industry - translations of technical texts; production of household appliances - translations of user manuals; industries such as heavy industry, machine trade, automotive industry, aviation.
---
Aleksander P.
Standard translations: Polish-Italian, Italian-Polish, Polish-Spanish, Spanish-Polish, Polish-Portuguese, Portuguese-Polish. Sworn translator of English in Warsaw since 2008.
Education: Master's degree at Universitá La Sapienza di Roma, Doctor of Philosophy.
Specialisations: translations of technical texts (especially in the field of railway, road and bridge construction). Translations of financial and administrative texts, legal translations.
---
Tomasz K.
Native speaker - translator of Polish 9 years of experience in the field of English - Polish and Polish - English (EN-PL, PL-EN) translations.
Education: A graduate in philosophy at the University of Warsaw.
Specialisations: translations in the field of medicine, pharmaceutical translations, aesthetic medicine, COVID-19 tests (including ultrasonography, X-ray examination, information sheets), technical translations (including user manuals, certificates, safety data sheets), website translations (websites, e-commerce sites, industry portals, online stores), translations of recruitment documents (certificates, diplomas, statements, contracts, criminal record certificates), translations of bank documents (bank statements, employment contracts, agreements, certificates).
---
---
REVIEWS
"Considering our cooperation so far, we are pleased to recommend MTR Translation Agency in Poland as a reliable partner providing professional translation services at the highest level. MTR Translation Agency can serve as a model for other companies that operate in the market. It would be great if the standards of operation that are adopted and implemented by MTR Translation Agency in Warsaw were followed by many other companies with which I cooperate."
Malgorzata Nowakowska, Specialist for International Cooperation, Multicert Sp. z o. o.
---
"MTR Translation Agency in Poland has prepared professional translations for us, demonstrating a high level of competence and professionalism with regards to operation and timely performance of projects. Polish translations - by Polish translators - are done with no reservations and MTR Translation Agency is worth recommending. The cooperation included technical translations and sworn translations in Warsaw (English into Polish)."
Maciej Niepogodziński, the Owner, Promos
---
"MTR Translation Agency provides translations of medical and tender documents for us, and we are very satisfied with the cooperation. We highly appreciate the flexibility with which the personnel of MTR Translation Agency approaches its clients. Hence, there has never been a problem with the performance of an additional task, not specified in the contract. We also appreciate the timeliness of certified translations from Italian and French into Polish.
The greatest asset of MTR Translation Agency is its employees - Polish translators - for whom nothing is impossible. Thanks to them, we have been able to focus on the development of our company. Polish translations provided by MTR Translation Agency in Warsaw are done on time and are of a high level of professionalism. Our cooperation has been smooth so far."
Sebastian Świnczak, Specialist for Delivery Planning, PZWL Wydawnictwo Lekarskie Sp. z o.o.
---