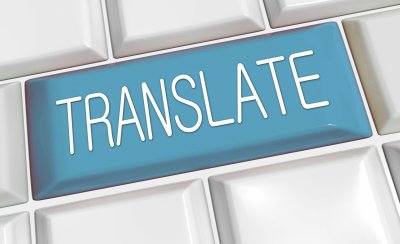 Professional polish translation services in the languages you need
If you have Polish documents that need to be translated into another language or documents in another language that need to be translated into Polish, and you are looking for professional Polish translators, contact us to arrange a quote. We will get back to you promptly with specified information about the price and completion date.
We offer a full range of specialised translations, including sworn translation in Warsaw.
Each Polish translation goes through three stages: translation, editing and proof-reading.
Certified translations into Polish
We provide translations into Polish from all main European, African and Asian languages.
Certified translations from Polish
We offer certified translations of Polish documents into English, French, German, Spanish, Italian and other main languages.
Urgent translations
We can translate significant amounts of text in a matter of hours and small ones in just a few minutes, thanks to our large network of translators using modern technology. All you have to do is send the file via e-mail, confirm the order, and you will receive a professional translation within the agreed deadline.
Choose professional polish services – MTR Translation Agency
For more than 10 years, our Polish translation agency has been offering a wide range of technical translation and interpreting services, both sworn and regular, as well as conference organisation. We work with experienced translators and interpreters to provide you with due diligence, the highest quality, reliability and an individual approach. Feel free to contact us.
Translator in Poland - some of the translators:
---
Lucica K.
Chinese language translator in Warsaw. Polish - Chinese (PL-ZN) and Chinese - Polish (ZN-PL), Chinese - English (ZN-EN) and English - Chinese (EN-ZN) translations.
Education: Doctor of Law at the University of Warsaw.
Specialisations: translations of legal and court documents, official documents and letters into Polish, translations of financial documents, commercial contracts, experience in translating technical documentation, technical and industrial texts, advertising translations such as advertising materials and websites, translations of medical documentation and user manuals, translations of food labels and medical equipment manuals.
---
Mariusz K.
Professional translator of Polish, German and Dutch.
Education: a graduate in German philology, Dutch specialisation at the University of Wrocław.
Specialisations: translations of vehicle documents: Germany, the Netherlands, Belgium; Civil Registry documents: Dutch birth certificate, marriage certificate, death certificate, registration certificate, income certificate; translations of notarial deeds from the Netherlands, last will and testaments, translations of Dutch powers of attorney; business documents such as deeds of establishment, extracts from commercial registers, Dutch company agreements, purchase and sale agreements, financial statements/reports/balance sheets.
---
Daria N.
Sworn translator of English in Warsaw.
Education: Certificate in International Law from Michigan State University College of Law (the USA).
Specialisations: construction industry (construction texts, tender documentation in English), legal texts (contracts, agreements, regulations, articles of association), tourism (brochures, guidebooks, catalogues), company websites (of companies, universities, institutions), translations of business records (National Court Register documents, contracts, business plans, business correspondence), translations of accounting documents (statements, bills, balance sheets, reports, tax declarations).
REVIEWS
---
---
"I hereby give positive references to MTR Translation Agency from Poland. I have had the pleasure to use the services of Polish translators (English-Polish translations) many times. From the beginning of our cooperation, I have appreciated the high quality of translations and timeliness of MTR Translation Agency from Warsaw. Thanks to the involvement of professional Polish translators, the very good quality of translations of legal documents, the good work organisation of MTR Translation Agency from Poland, we are pleased to confirm that the cooperation between our companies has been impeccable. To sum up, MTR Translation Agency is a proven and reliable partner, the services of which in the field of translation of texts I hereby recommend."
Michał Wolski, Managing Director, Modesto
---
"Oknoplast-Kraków highly values cooperation with other entities that are based on partnership and reliability, as well as speed and effectiveness in the performance of tasks. Translation services provided by MTR Translation Agency in Poland are of high professional level. On behalf of Oknoplast-Kraków, I would like to thank Polish translators from MTR Translation Agency for their cooperation so far. We have had sworn translations done by MTR Translation Agency from Warsaw many times, in an express mode, and we have never been disappointed."
Artur Rzeszowski, Analysis and Implementation Manager, Oknoplast-Kraków
---
"Cooperation in the field of translation services with MTR Translation Agency from Poland has always been timely and the translations of documents into Polish are of the highest quality. We are happy to confirm the impeccable cooperation between our companies. Translation services provided by MTR Translation Agency from Warsaw are not only of high substantive level but, most importantly, are always done within the agreed deadlines. English-Polish and Polish-English translations have always been prepared without any reservations. On behalf of Qwantum – Systemy Zarządzania Sp. z o.o., I would like to thank the professional translators from MTR Translation Agency for their reliable and good cooperation. MTR Translation Agency is the leader with regards to Polish translation services."
Wojciech Staszałek, President of the Management Board, QWANTUM Sp. z o.o.
---