Certified translation in Poland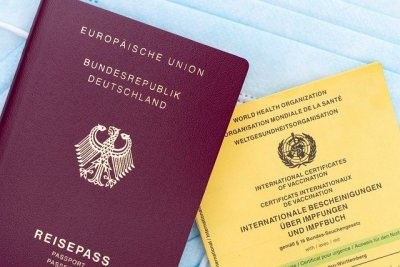 Polish Translation Services by Native Polish Translators
MTR Translation Agency is a leading translation agnecy for certified translation in Poland. We provide professional certified translations, which require translators to confirm their language skills through a state exam. We are well aware that there is a huge demand for online services – that is why we also provide electronic certified translations. Our Polish translation agency is located in Warsaw but we also accept orders from all around Poland, which is simple and does not require unnecessary formalities. You can see for yourself how successful cooperation with an experienced translation agency looks like. If you need a sworn translator in Warsaw, contact us.
What are certified translations?
Certified translation concerns official and court documents as well as car registration documents, documents confirming personal data or marital status, and a large part of technical, commercial, and legal documents. You need certified translation when you should prepare medical translation or financial translation. However, they require the services of sworn translators, and the translation itself must bear the stamp issued by the Minister of Justice.
A great number of our Polish translation suppliers are certified Polish translators.
Sworn translator in Warsaw - some of the translators:
---
Tomasz J.
Sworn translator of English in Warsaw.
Qualifications as a sworn translator of English since 2001.
Education: a graduate in English Philology and postgraduate studies in the field of legal translation and interpreting at the Adam Mickiewicz University.
Specialisations: Polish - English translations of birth/marriage/death certificates, translations of notarial deeds and real estate sale and purchase agreements, translations of school certificates and supporting documents from English, Polish- English and English - Polish translations of medical examination results and all medical documentation such as COVID-19 test results.
---
Katarzyna T.
Sworn translator of German in Warsaw.
Qualifications as a sworn translator of German since 1998.
Education: Master's degree in German Philology at the University of Silesia in Katowice. Katarzyna practised German under scholarship programmes in Germany at, i.a., The Philipps University of Marburg.
Specialisations: translations of vehicle documents, translations of official letters from Germany, medical documents, translations of certificates and diplomas, translations of company documents such as contracts, copies of National Court Register and CEIDG entries, articles of association; translations of tender documents into German.
---
Anna K.
Sworn translator of French in Warsaw.
Qualifications as a sworn translator of French since 2004.
Education: a graduate in Romance studies at the University of Warsaw.
Specialisations: translations of French birth certificates, marriage and death certificates; bank statements, income certificates from France, employment certificates in French; sale and purchase agreements in French, rental agreements, commercial documents, Polish-French and French-Polish translations of company registration documents.
---
---
REVIEWS
"Our company cooperates with MTR Translation Agency in Poland with regards to written translations and certified translations into English and from English in Warsaw. The translations include financial and legal documents, as well as technical and marketing texts. Professional Polish translators, commitment, friendly and fast service are a good advertisement of the company. The overall course of our cooperation to date allows us to perceive MTR Translation Agency from Warsaw as a trustworthy partner that properly handles its obligations towards the client. Therefore, we can recommend the professional translations of MTR Translation Agency to other clients."
PPHU ANT-MAR BIS S.C., the Owner, Marcin Kołodziej
---
"BRUK-BET® Sp. z o.o. has been cooperating with MTR Translation Agency since August 2017. During that period, MTR Translation Agency has demonstrated many advantages such as professional sworn translations of English texts in Warsaw and a great level of work organisation. Translations from French into Polish provided by MTR Translation Agency meet our high requirements. Qualifications of personnel, good customer service and competence, as well as commitment, friendly and prompt service are a good showcase for the company. Therefore, we can recommend MTR Translation Agency in Poland to other clients as a trustworthy partner."
BRUK-BET® Sp. z o.o., President of the Management Board, Krzysztof Witkowski
---
"We have been cooperating with MTR Translation Agency in Poland for several years. The quality of translations into Italian from Polish and the customer service are always of the highest level. Great quality of translations and low prices are other advantages of the company. MTR Translation Agency provides translations of technical and marketing texts for us, as well as certified translations in Warsaw in many different languages. The substantive knowledge of Polish translators, their professionalism, reliability and timeliness are admirable. We are very pleased to recommend the technical translation agency as a reliable partner with regards to professional translations."
Koloseum Real Estate, Dyrektor Naczelny, Łukasz Klosiński
---