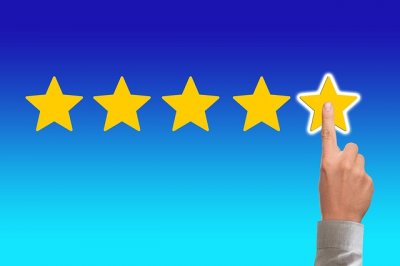 Choose a good translation company
Thanks to many years of experience, our Polish translation agency has been able to translate documents for many different customers. Building a long-term relationship is a process that truly requires deep involvement and lots of hard work. Read about our clients' experiences if you are interested in how they feel about working with us. The customers who decided to prepare references for us most often emphasise timely services, reliability and quality of our translations, and adaptation to individual customer needs.
⭐ ⭐ ⭐ ⭐ ⭐ I loved how efficient and effective they are. They respond quickly and provide you with the best service. A professional company with much integrity. Christiner Masam
⭐ ⭐ ⭐ ⭐ ⭐I recommend MTR Translation Agency. They are very fast and convenient even during the pandemic! Ally Briest
⭐ ⭐ ⭐ ⭐ ⭐ Excellent, quick and efficient service! Fast turnaround time and willingness to adapt to a changing situation due to the COVID pandemic. Would recommend! Carolina Francis
⭐ ⭐ ⭐ ⭐ ⭐ Very Satisfied. High quality service and most importantly everything is being prepared very fast and on time. I highly recommend. Erik Talani
⭐ ⭐ ⭐ ⭐ ⭐ Timely, friendly and professional service. George Looso
⭐ ⭐ ⭐ ⭐ ⭐ Received a quote within a few minutes. Price was fair. Translation tooks less than 48 hours. All in all, an excellent experience! Dennis Jones
⭐ ⭐ ⭐ ⭐ ⭐ Best legal translation services. Sahar Ali
⭐ ⭐ ⭐ ⭐ ⭐ Excellent polish services. Legal document translation completed very fast. Natalia Guzminova
---
---
We have been cooperating with MTR Translation Agency in Poland with regard to sworn and ordinary translations (for example: translations from English into Polish and from Polish to English, translation from Chinese to Polish), and we appreciate their services very much. It is a highly professional and trustworthy agency. In our business we must rely on tight schedule, dependable and prompt deliveries. We sincerely appreciate the way they conduct business and look forward to continuing our business relationship.
Iwona Lebiedowicz, Owner, PAB Translation Centre Ltd
---
WEUS Holding L.L.C. has used translating services of the MTR Translation Agency (Poland) since 2016. Considering very complicated and our high requirements to quality and rapidness of execution of translated materials we hereby certify the MTR Translation Agency has met our needs (legal translation, patent translation, technical translation, medical translation). The translations made by MTR Translation Agency are always very professional and competence. The translation company in Poland has shown fine competence with strong follow so all conditices of corporate style, working very good even in strict time frames and offeing flexible charge rates. For all reasons of above, we are pleased to recommend the MTR Translation Agency as a good partner providing a high quality translation service.
Sander Bahazada, Contract and Tenders Manager, WEUS Holding L.L.C.
---
This is to confirm that we are using the translation services of MTR Translation Agency since the year 2018, and throughout this whole period, MTR Translation Agency in Warsaw has provided us with excellent quality od written translation (PL-EN-PL), and perfectly complied with all the required deadlines. I would recommend MTR Translation Agency as a reliable service provider for any written translation projects.
Aydin Gadirov, Head of Translation and External Communications Subunit, Bakcell LLC
---
MTR Translation Agency has been selling their polish translation services to Tek Translation for more than one year. Our working relationship has always been successful and in line with our quality requirements. During our collaboration MTR Translation Agency has proven to be very professional, committed and with the right subject matter expertise. We are very pleased with our cooperation and we recommend MTR Translation Agency as good business partner.
Giovanna Draghi, Regional Director Language Services, Tek Translation International
---
We declare to be satisfied with method of working, service and approaching of MTR Translation Agency. Translating price calculations are being made fast. Furthermore these are correct and correspond agree between Velleman and MTR Translation Agency tariff-arrangments. Project manager stays in close contact with the customer keeping him updated. We hope for smooth cooperation to be continued in the future.
Kamila Janiszewska, Export Sales Department, Velleman NV
---
We hereby confirm that MTR Translation Agency has worked with our company since last year. Our business co-operation is on-going and we intend to continue it. Services provided by MTR Translation Agency fully correspond to our standards and meet our expectations of timeliness and quality. MTR Translation Agency Staff respond to client needs quickly and meet our expectations with no delay. We have far entrusted MTR Translation Agency with many hundreds of pages of typesetting and DTP. The staff are available, competent and open to all suggestions, which results in a pleasant and friendly atmosphere in our work together. We recommend MTR (Translation Agency Poland) as a reliable partner to anybody.
Maria Pettersson, Translation Manager, Interface SA
---
We provide certified translation
We provide regular and certified translation services. Contact us.