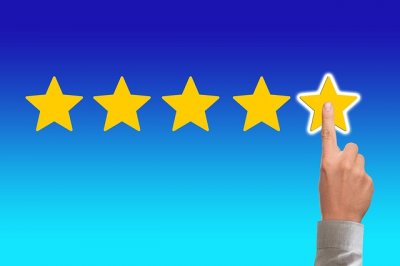 Thanks to many years of experience, our Polish translation agency has been able to translate documents for many different customers. Building a long-term relationship is a process that truly requires deep involvement and lots of hard work. Read about our clients' experiences if you are interested in how they feel about working with us. The customers who decided to prepare references for us most often emphasise timely services, reliability and quality of our translations, and adaptation to individual customer needs.
⭐ ⭐ ⭐ ⭐ ⭐"I loved how efficient and effective they are. They respond quickly and provide you with the best service. A professional company with much integrity." Christiner Masam
⭐ ⭐ ⭐ ⭐ ⭐"I recommend Translation agency MTR. They are very fast and convenient even during the pandemic!" Ally Briest
⭐ ⭐ ⭐ ⭐ ⭐"Excellent, quick and efficient service! Fast turnaround time and willingness to adapt to a changing situation due to the COVID pandemic. Would recommend!" Carolina Francis
⭐ ⭐ ⭐ ⭐ ⭐"Very Satisfied. High quality service and most importantly everything is being prepared very fast and on time. I highly recommend." Erik Talani
⭐ ⭐ ⭐ ⭐ ⭐ "Timely, friendly and professional service." George Looso
⭐ ⭐ ⭐ ⭐ ⭐"Received a quote within a few minutes. Price was fair. Translation took less than 48 hours. All in all, an excellent experience!" Dennis Jones
⭐ ⭐ ⭐ ⭐ ⭐"Best legal translation services." Sahar Ali
⭐ ⭐ ⭐ ⭐ ⭐"Excellent service. Legal document translation completed very fast." Natalia Guzminova
We provide regular and certified translation services. Contact us.