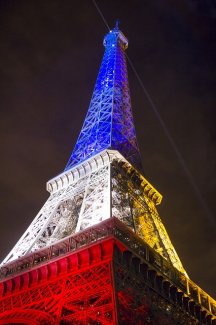 Professional translation services for corporate and individual Customers
Translation Agency MTR provides translation services in all areas of expertise for businesses as well as private individuals worldwide.
The necessity to use the services of a translator is dictated by business and often personal matters. Travel documents, trade agreements, and concluded contracts often need to be translated. To keep a document valid, it often requires certified translation made by a French-Polish translator.
When choosing translation services, it is worth checking the scope of services provided. Our Polish translation agency also provides specialised translation of texts from various fields such as medicine, law, real estate or marketing. All complex documents are translated by experienced translators who are well-versed in a given field.
Sworn and specialist translation in Poland
We offer the following types of translation:
translation into French,
translation from French,
regular translation,
Looking for a professional French-Polish Translation?
Translation Agency MTR is a translation agency witch branches in Warsaw, specialising in translating English, German, Spanish, French, Italian and other languages.
Translator in Poland - some of the translators:
---
Maria G.
Professional French translations: PL-FR, FR-PL and EN-FR, FR-EN. Sworn translator of French in Warsaw since 2003.
Education: a graduate in linguistics at The University of Nantes; postgraduate studies for specialist translators at the UNESCO Chair of the Jagiellonian University.
Experience: translations from and into French (translations of websites into Polish; translations of CVs, cover letters into French, translations of scientific articles into French) as well as specialised French translations, including technical and marketing texts. French - Polish and English - French translations of scientific articles.
---
Joanna Ch.
Professional translation services: French - Polish, Polish - French, French - English, English - French.
Education: a graduate in language studies in France (Master's degree in the French language), a graduate from the Jagiellonian University (translation specialisation: French technical translation).
Experience: translations of advertising and promotional materials, product catalogues, brochures, translations of technical documentation and technical texts, automotive industry texts, translations of job application documents (CVs, cover letters into French).
---
Isabela W.
10 years of experience in the field of Polish - French and French - Polish technical translations.
Education: Master's degree in Romance studies, a certificate from the French Chamber of Commerce and Industry, Diplôme de Français des Affaires 2ème degré and Diplôme approfondi de langue française C2.
Experience: technical translations (work instructions and procedures, health and safety instructions, user manuals, service manuals, product specifications), translations of financial documents (translations of reports, balance sheets and financial statements, translations of copies of entries into National Court Register into French), translations of offers into French and websites from French.
---
---
REVIEWS
"Since 2018, MTR Translation Agency in Poland prepares for Media Arena Sp. z o.o. French - Polish and Polish - French translations, also English translations. The involvement of MTR Translation Agency from Poland in translations, as well as its professionalism, flexibility, timeliness and excellent cooperation with clients, is highly appreciated. We recommend MTR Translation Agency as a reliable partner that provides professional translation services of the highest quality."
Zbigniew Grabczyński, Specialist for International Relations, Media Arena Sp. z o.o.
---
"MTR Translation Agency in Warsaw provides Polish-French and French-Polish translations for us, including certified English - Polish, French - Polish and German - Polish translations. Taking into account our cooperation so far, we are pleased to confirm that MTR Translation Agency from Poland employs professional Polish translators, the agency offers excellent and timely translation services, it demonstrates a high degree of professionalism and reliability with regards to assigned tasks."
Kamila Mucha, Legal Counsel, law office Kancelaria Prawna Miśko-Pawłowska i Wspólnicy Sp.k.
---
"MTR Translation Agency undertook to perform technical translations for us in the field of insulating materials, products for heavy industry including electrical insulating materials, materials for foundries, materials for glass factories and industrial furnaces. Each time, the translation agency performed the translations reliably, on time and professionally. We appreciate the excellent communication skills and flexibility of the personnel of MTR Translation Agency in Poland with regards to fulfilling our requests. Considering those advantages, we can definitely recommend MTR Translations Agency from Warsaw as a professional and reliable provider of translation services with regards to technical texts."
Kazimierz Topa, the Owner, Mtr Izo s.c.
---