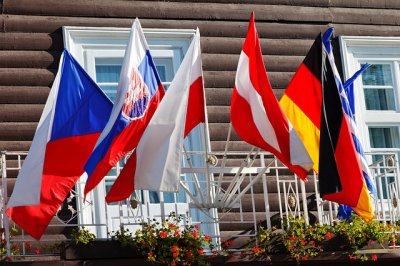 The best Polish translations are carried out by professional language
We offer translations of all documents – regardless of their nature or complexity. We can translate any document, be it a simple manual or an international agreement. Depending on the situation and type of document, we offer regular or certified translation. Any documents that are used only by us do not require the services of a sworn translator. In this case, regular translation is sufficient. If, however, a document is to be used to perform an official act, e.g. registering a car, we provide certified translation carried out by a sworn translator in Warsaw.
Who is a professional German translator?
It is a person with the necessary experience and language skills to ensure flawless translations. Our Polish translation agency in Warsaw cooperates exclusively with proven specialists who guarantee the highest quality of each text.
Translation Services Company
For over 10 years Translation Agency MTR has been offering expert translation and interpreting services. Translate Agency MTR provides translation services in all areas of expertise for businesses as well as private individuals worldwide.
Translator in Poland - some of the translators:
---
Łukasz K.
German-Polish and Polish-German translator, sworn translator in Warsaw since 2005.
Education: Studied at the Otto Friedrich Universität in Bamberg (Germany).
Specialisations: legal translation, technical translation, environmental protection, European Union, translation of medical documents, translation of patents.
---
Joanna M.
Professional translations: from Polish into German and from German into Polish.
Education: MA in German Philology, University of Wrocław; Postgraduate Studies in German Language Interpreter Training, A. Mickiewicz University.
Specialisations: certified translations (translations of the court verdict, translation of a letter from a German office, German employment contracts, employment certificates from Germany), German company documents (articles of association, articles of incorporation, resolutions, statutes, balance sheets, invoices), banking (bank statements, transfer confirmations), other (translation of tender documents, translation of patent certificates).
---
Krzysztof Sz.
Professional translations: DE-PL, PL-DE, DE-EN, EN-DE.
Education: University of Wroclaw, MA in German philology.
Specialisations: company and business documents, business correspondence, translation of technical documentation (technical translations from German), advertising materials and brochures, user manuals, website translations from German, balance sheets, reports, scientific papers, articles.
---
---
REVIEWS
"Our company has been working with MTR Translation Agency in Poland since 2019 in the field of translation from Polish into German and from German into Polish. The subject matter of the translations performed by the Polish MTR Translation Agency was related to the profile of our company's activity. MTR Translation Agency has demonstrated many significant merits during this period, which include expert and professional delivery of translation services. We recommend MTR Translation Agency in Warsaw as a trustworthy partner."
Adrianna Ryszkaniec, Owner, Decoris
---
"We have been cooperating with MTR Translation Agency in Poland for many years. After such a long time, we can say that they have never failed our trust. Thanks to the fact that the company has professional Polish translators in its ranks, each translation was carried out with due diligence, both in terms of grammar and German language content. The translations included the following language pairs: Polish-German (PL-DE) and German-Polish (DE-PL). The delivery time for a translation order is second to none, compared to the offer of similar companies on the market and the price is low. That is exactly why we can recommend the Polish MTR Translation Agency and call it a reliable translation company."
Tomasz Saletnik, Owner, Sal-Dental s.c.
---
"MTR Translation Agency in Poland provides translations in various language combinations with German for us. Translations are of high quality and are turned in on time. Our cooperation is successful. Thus, we recommend MTR Translation Agency of Warsaw as a reliable provider of regular and sworn translations in Warsaw."
Zygmunt Madej, President, DREW-ZET® Spółka z o. o.
---