Professional translation services in Poland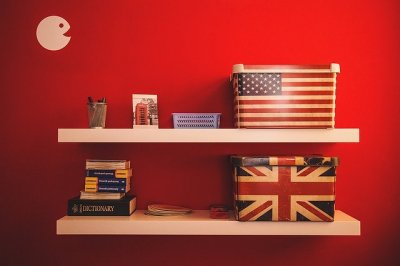 Translation services from English and to English
A professional English translator not only guarantees high-quality translation but also timely delivery time, which is crucial for many people. We provide regular translation, specialised translation and certified translations for individuals, small- and medium-sized enterprises, and larger companies that have special translation requirements. A qualified English translator, i.e. a person with vast experience and confirmed language skills, will be responsible for translating your document.
We are a Translations and Localization Company, we work with professional polish translators in Polish-English and English-Polish pair.
Professional polish translations and interpreting services since 2010
More reasons why you should choose our Polish translation agency in Warsaw:
Fair pricing – we quote translations from English using the generally accepted standard, with a translation page being 1,800 characters with spaces.
Translation requests from home – formalities reduced to a minimum and possibility of sending the document to be translated by email.
Access to experienced English translators – we cooperate exclusively with specialists from whom we expect high-quality services.
Friendly communication – we believe that even the best English translator will not be enough if we are not kind to our customers.
The MTR Translation Agency completes orders for regular translations and certified (sworn) translations from Italian, English, Spanish, German, Russian, Ukrainian and French to Polish and vice versa.
Best Polish - English translations online
Top-rated Translation Company: one-stop shop for translation and localisation services. A reputable translation company with expertise in the legal and technical sectors.
The MTR Translation Agency is located in Warsaw and it is where we run things but we provide translations into English from all around Poland. As a result, you can be sure that no matter where you are, you will receive a professional translation even within 24 hours (depending on the document).
Our Polish translation agency will help you if you also need a sworn translator in Warsaw.
Translator in Poland - some of the translators:
---
Paweł K.
Translation from Polish into English and translation from English into Polish. Professional English translator with over 15 years of experience.
Education: a graduate of the School of American Law run by the Faculty of Law and Administration of the Jagiellonian University in collaboration with The Catholic University of America in Washington, DC.
Specialisations: translation of sales and rental agreements; translation of legal documents; localisation and translation of SEO texts; technical translations in Polish: construction, electronics, machine building, telecommunications, aviation; translation of user manuals into Polish; translation of technical specifications; translation of patents into Polish.
---
Karolina S.
Polish translation services for translation companies and individual clients, Polish-English and English-Polish translator in Warsaw.
Education: Master's degree in translation and interpreting.
Specialisations: translation of bank documents; translation of court documents (translation of verdicts into Polish); translation of notarial deeds, criminal records, birth certificates, marriage certificates, death certificates, school certificates and supplements; translation of vehicle documents; also professional interpreting at a notary's office.
---
Piotr S.
The translator: EN-PL, PL-EN, EN-IT, IT-EN, FR-EN, EN-FR, IT-FR, FR-IT.
Education: a graduate in English Philology at Warsaw University.
Specialisations: translation of certificates into Polish; translation of official documents: diplomas and supplements, birth certificates, translation of school eductaion certificates; translation of medical documents (hospital discharge reports, COVID-19 test results); translation of rental agreements, authorisation letters; translation of advertising texts; translation of technical texts.
---
---
REVIEWS
"We currently are in cooperation with MTR Translation Agency in Warsaw in the field of English to Polish and Polish to English translations. Since the beginning of our cooperation, the Polish MTR Translation Agency has delivered numerous legal and technical translations, both specialised - containing complex technical vocabulary, and texts related to e-mail correspondence. Each time we received the service of professional translations from Polish into English at the highest level."
Iwona Bedyńska, Technology Specialist, CELSA Huta Ostrowiec Sp. z o.o.
---
"Our business relations with MTR Translation Agency in Poland are impeccable due to the high quality of the translations and the diligence in providing services, as well as the fact that English language translations are always delivered in a timely manner. We are pleased to recommend MTR Translation Agency as a reliable partner in the field of translation services. All translation services provided so far by MTR Translation Agency have been delivered with due diligence, have met both the deadline and our company's expectations. We believe that MTR Translation Agency is the best translation service provider in Poland."
Anna Bogacka, Project Department Coordinator, Center for Human Resource Development
---
"I would like to express my gratitude to the MTR Translation Agency in Warsaw. I admire the company for the high quality of translations, timeliness, professionalism and thank you for your professional service and good prices of translation services. So far, MTR Translation Agency has always prepared professional translations from Polish into Italian, from Polish into French and from Polish into English. The agency demonstrated the high quality of its translation services, punctuality as well as flexible and individual approach to our needs, supported by solid expertise of Polish translators. In all good conscience, I can recommend MTR Translation Agency as a reliable translation services provider."
Waldemar Kosałka, Quality Director, Daxton Poland
---